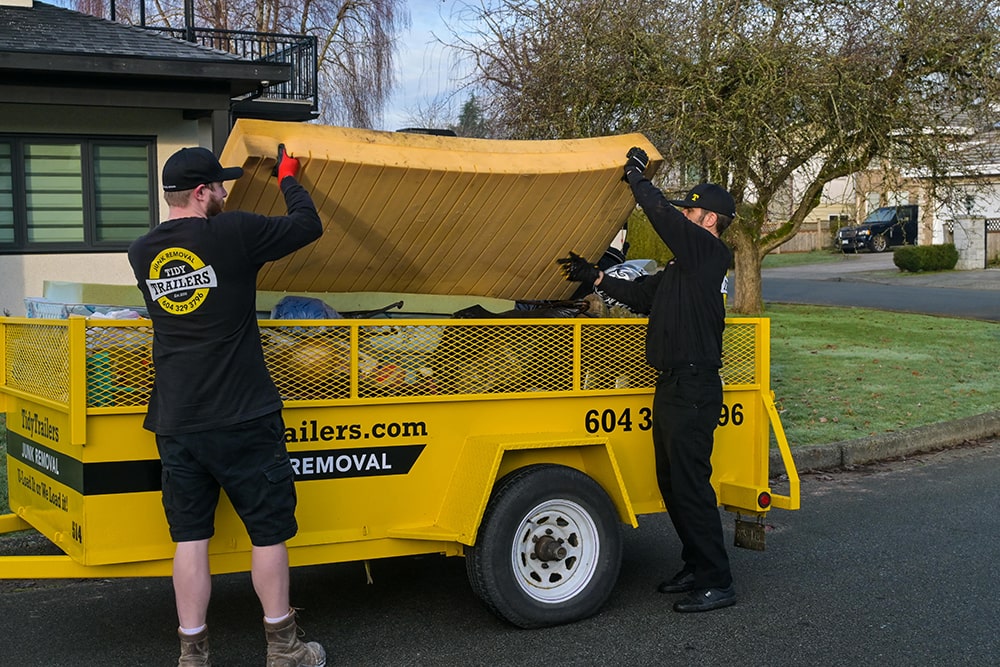 TidyTrailers offers self and full serve junk removal and trash pick up solutions.
All our services include the delivery and removal of a TidyTrailer for Rubbish Removal Purposes. All of our services have some disposal fees included in the price.
Unlike other Junk Removal and Waste pick-up companies, our rates are based on the weight of the load, not the volume, which means for most items like household junk such as sofas, mattresses, dressers, tables and commercial junk like desks and office chairs, customers are often paying too much to have junk removed.
We remove,
Appliances
Household Junk
Construction & Renovation Debris
Drywall
Office Furniture
Electronics
Mattresses
Yard Waste
General Garbage
Pianos
Hot Tubs
Our service mission is to,
TidyTrailers is a recycle friendly company, continually exploring new recycling options for residential and commercial trash removal.
Our sustainability mission is to,
TidyTrailers is WCB insured and insured for general liability.
If you've got junk let us get rid of it!