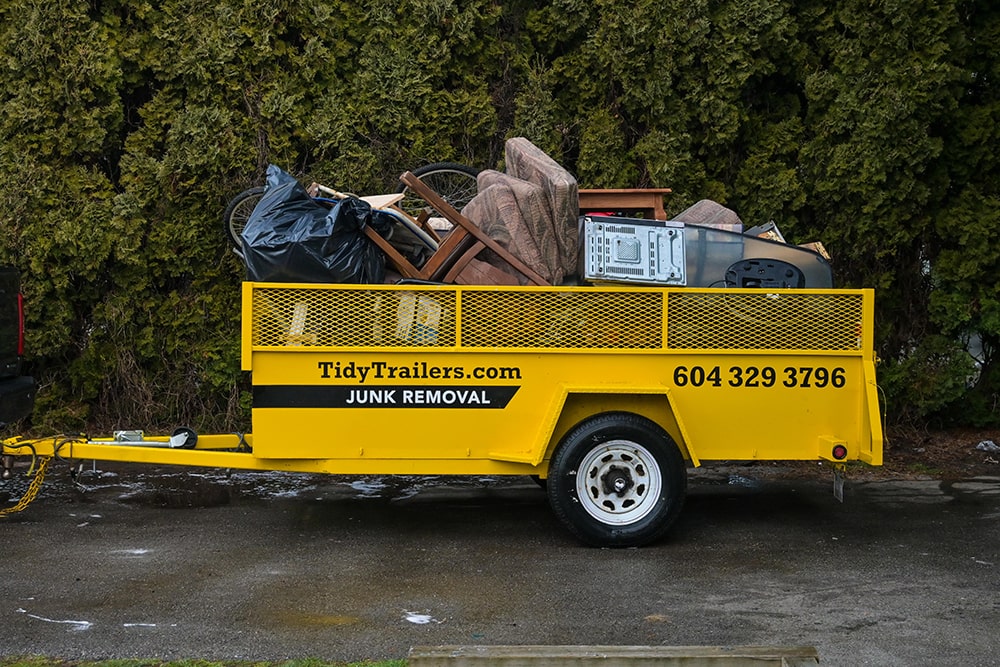 Tidytrailers is a small waste management company serving a diverse group of customers, construction companies, hospitality, homeowners, tenants, landlords, property management, developers and businesses in multiple industries.
Our customers may be diverse, but they all expect one thing, superior customer service. We are our customers' friends, partners and team members, it's our job to know what our customers want before they ask for it.
TidyTrailers is the only Junk Removal company in Vancouver and Lower Mainland that has 6'6" clearance capabilities, which makes our service invaluable to customers with overhead clearance restrictions.
At TidyTrailers it's pay by weight, it's not the size of the load that counts, it's how you pack it!